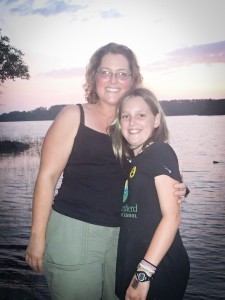 Tami Barbour, Owner &  Director, opened Wee Friends in August 1996
MS in Education from Indiana University at South Bend, Indiana.

BA in Elementary Education from St. Mary's College, Notre Dame, Indiana.
I am married to Charles and we have 2 fabulous children, Kaitlyn and Chase.  Both of my children attended Wee Friends through their Kindergarten year.   Both of my children attended Good Shepherd Montessori School  gsms.org from 1st to 8th grade and then moved into International Baccalaureate program at Adams High School for high school.  My daughter and I are weekly volunteers at South Bend Animal Care and Control (SBACC).  As SBACC's volunteer photographer, I love getting to know each animal so that I can capture his or her personality in a compelling adoption photo.  In my free time, I really enjoy carpentry,  and outdoor activities like camping, canoeing, and hiking.
Classes and Workshops…
October 2006-2011: Instructor and Advisor for CDA (Child Development Associates)
 October 2004-Current: Board Member-at-Large, Board President (2005-2014), Community Coordinated Child Care
July 2004-2009: Board Member-at-Large, Early Childhood Professionals of Northern Indiana (Board President 2005-06)
OUR PRESCHOOL CLASSROOM
Mindy Shephard, Preschool Classroom Teacher, joined Wee Friends in January 2012
Bachelor's Degree in Education, Indiana University
I grew up in Battle Creek, Michigan with my Dad, Mom, and two sisters, Emily and Courtney. While growing up, I was active in sports such as soccer, basketball, and floor hockey. My hobbies include reading, spending time with family, watching sports, and being outside.
I went to high school in Battle Creek, Michigan at Lakeview High School and graduated in June 2006. I attended Indiana University South Bend and graduated with my Elementary Education degree in May 2011. While at Indiana University South Bend, I worked at the Student Activity Center as a Shift Manager for all five years of my education.
M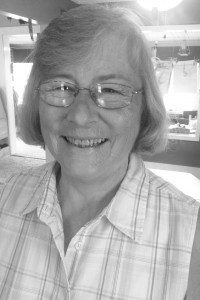 elinda Wesolowski,  Preschool Classroom Teacher, joined Wee Friends in August 2007
Child Development Associates Credential
Melinda is the mother of three grown children and the grandmother of seven.  Melinda joined the world of Early Childhood in 2005 and discovered that this is where she wanted be.  Outside of Wee Friends, Melinda teaches piano lessons, is a member of the South Bend Symphonic Choir, and she is very active in her large family.
Rebekah Cole, Preschool Classroom Teacher, joined Wee Friends in May 2016
Bachelor's Degree in General Studies, Indiana University
Associate's Degree in Early Childhood, Indiana University
"I grew up in the South Bend/Granger area. I am married to my husband Carl and we live in River Park, just one street over from Wee Friends.
I attended IUSB and graduated with an Associate's degree in Early Childhood in May 2002 and a Bachelor's of Science degree in General Studies in December 2002. Prior to Wee Friends, I worked for 13 years as an Associate Teacher at the early childhood program on Notre Dame's campus. During my time there I spent time working with children in a variety of classrooms. 
In my free time my husband and I enjoy going to a different Major League Ballpark each year and I enjoy Zumba/Step Zumba, running, and being outdoors."
Hannah Lentz, Assistant Teacher, joined Wee Friends in August 2017
Senior at Indiana University South Bend: Bachelor's Degree in Elementary Education with Concentration in Early Childhood (in progress)  *Hannah is working part-time in our classroom while she finishes her degree.
I am currently a senior at Indiana University South Bend studying Elementary Education with a concentration in Early Childhood. Growing up in the small town of Lakeville made me appreciate a sense of community and taught me the importance of relationships between family and friends. I am very thankful that I have been able to attend college in the South Bend area as it gave me an amazing opportunity to do my 2017 spring semester field placement at Wee Friends.
While taking classes full time in school, I worked in child care for two years prior to joining Wee Friends.  I truly believe that early childhood education is an important aspect in a child's life, and as I continue to grow in this field, my passion for teaching becomes stronger everyday.   My hobbies include reading, caring for children, shopping, and spending quality time with family and friends.
---
OUR INFANT TODDLER CLASSROOM
Marty Hurt, Infant Toddler Classroom Teacher, joined Wee Friends in March 1997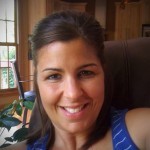 Child Development Associates Credential
"I love children and wouldn't see myself in any other profession but early childhood. I am very fortunate to have found Wee Friends and have had the opportunity to work with multi-aged groups. However, I am now working my favorite age group, infants and toddlers :)"
Marty has been married to her husband, Chris, and has 2  children, Justin and Breania who are both graduates of Mishawaka High School.   Marty enjoys working out at the gym, riding her bike and gardening.
Marty has also completed several Early Childhood courses at Ivy Tech from 2011-2014 including Early Childhood Curriculum, Child Growth and Development, The Exceptional Child, Cognitive Curriculum, Families in Transition, Sociology and Development Appropriate Guidance.
Amanda Swanson, Infant Toddler Classroom Teacher, joined Wee Friends in June 2015
Bachelor's of Science in Psychology
"I grew up in La Porte with my twin sister and parents, who own a local flower shop. After high school I went to Purdue University North Central and graduated with Bachelor of Science in Psychology in May 2015. My course work included classes in Child Psychology, Developmental Psychology, Psychology of Personality, and Elementary Psychology.  While in school, I was a classroom assistant for 8 semesters at the Purdue North Central campus childcare center and in 2014 completed an internship working with two-year-olds at Hilltop Neighborhood House, an early childhood education program for at-risk children.  In the summers, I enjoyed being a full-time nanny for the same family for 3 years.
I enjoy spending time with my family, reading, working out, and traveling."