Prairie Winds Farm Program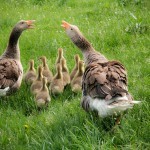 In March 2005, Wee Friends developed a relationship with Charlotte Wolfe and Prairie Winds Farm in Lakeville, Indiana.  Weather and schedule permitting, we take our older preschoolers regularly (usually weekly) to the farm in the spring and fall and we schedule one trip each spring and each fall with our potty trained 3 year olds.  While at the farm, the children are able to participate in real farm work, learn about all aspects of nature and animals, and experience unstructured play in nature.
*Children must be at least three years old and potty trained to go on field trips without a parent present.  Parents are invited to join us with their younger or not yet potty trained children.